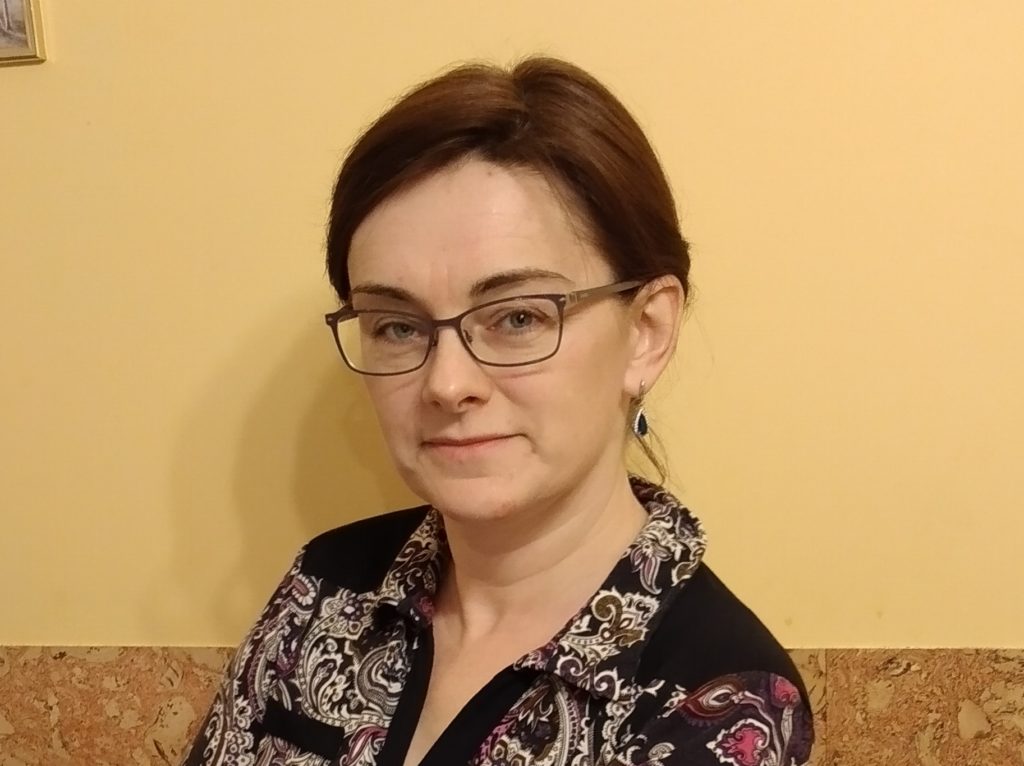 Dr hab. Aleksandra Trzaskowska, prof. UAM
Department of Nanostructures Physics


Scientific degrees
M.Sc. in experimental physics,
Faculty of Physics, Adam Mickiewicz University, Poznań, 2000;
"Elastic properties of Gd2(MoO4)3 crystal investigated by using Brillouin spectroscopy"
Ph.D. in experimental physics,
Faculty of Physics, Adam Mickiewicz University, Poznań, 2005;
"Surface phonons in ferroelastic crystals"
supervisor: prof. dr hab. Sławomir Mielcarek
Habilitation in experimental physics,
Faculty of Physics, Adam Mickiewicz University, Poznań, 2018;
"Dispersion of surface waves in phononic crystals investigated by high- resolution Brillouin spectroscopy"
Research interests
keywords: phonons, phononic crystals, Brillouin spectroscopy, Finite Element Method
My research interests are mainly focused on studying the elastic and magnetic properties of materials of various types. I investigate experimentally (Brillouin spectroscopy) and theoretically (Finite Element Method) propagation of bulk and surface elastic waves in crystals and layered materials. By using Dynamic Mechanical Analysis, I study elastic properties of bones. I also investigate spin waves propagation in magnetic materials by Brillouin spectroscopy.
Publications
2021

3.

The Interaction between Surface Acoustic Waves and Spin Waves: The Role of Anisotropy and Spatial Profiles of the Modes

Nano Lett., 21 (2), pp. 946-951, 2021.

2019

2.

Standing spin waves in perpendicularly magnetized triangular dots

Physical Review B, 100 (18), pp. 184416, 2019, ISSN: 2469-9950, 2469-9969.

1.

Interaction Between Thermal Magnons and Phonons in a CoFeB/Au Multilayer

IEEE Magnetics Letters, 10 , pp. 1–5, 2019, ISSN: 1949-307X, 1949-3088.
---