30.8.2023
Oliwier Urbański receives 2023 Mandles Prizes for Hydrofoil Excellence of the International Hydrofoil Society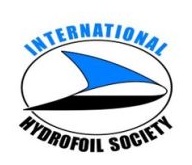 Our Master's student Oilwier Urbanski (Department of Theory of Condensed Matter) has been awarded the first prize and honorable mention award of the 2023 edition of the Mandles Prize for Hydrofoil Excellence of the International Hydrofoil Society for two papers.
"Designing a Velocity Prediction Program for the Formula Windsurfing Foil Class with Optimization", First Prize.
"Theoretical Investigation of Pitch Control and Stability for Hydrofoiling Windsurfing", Honorable Mention award.
As set forth in the Mandles Prize Rules, the primary objectives for the competition are:
To promote hydrofoil engineering technology.
To increase the participating students' understanding of and competence in ship and craft engineering and design.
To stimulate interest in hydrofoils and hydrofoil-assisted ship and craft engineering, design and construction as a career choice.
Oliwier, and his supervisor prof. Tomasz Polak, have also been granted full membership of the International Hydrofoil Society.
Congratulations!