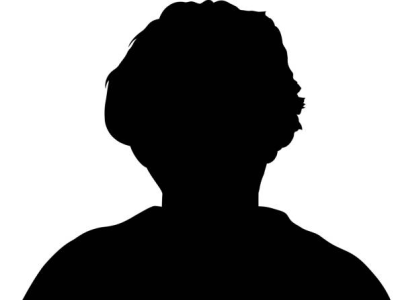 Prof. dr hab. Jolanta Natalia Latosińska
Department of Nonlinear Optics


Tel: +48 61 829 5277
Loc: wing G, second floor, room 282
Scientific degrees and education
Title of professor – 2020
Habilitation – 2004
Research interests
Keywords: quantum chemistry, spectroscopy, active pharmaceutical ingrediences of drugs, chemopreventants, carcinogens, spatial distributions,  time series analysis, artificial neural networks
At the beginning of my scientific career, I decided on the interdisciplinary (multidisciplinary) nature of my research and I have been following this direction consistently. The mainstream of my research is the aspect of "structure-dynamics-biological activity" of active pharmaceutical substances included in drugs, chemopreventants and carcinogens.
The applied research methods include
 experimental techniques (NQR, NMR, NQR-NMR, EPR, DSC, DTA, IR and X-ray/TLS)
quantum chemistry computational methods including ab initio, Density Functional Theory (DFT),
quantum chemistry approaches : Quantum Theory of Atoms in Molecules (QTAIM), 3D Hirshfeld Surfaces (3D HS), RDS, CLP,
molecular docking (MD),
molecular dynamics simulations (MDS).
In parallel, I am developing multidisciplinary research in the field of biophysics / meteorology / climatology / astronomy / environmental protection / computer science / mathematics. I analyze and predict UV index maps on a global scale using time series and artificial intelligence methods (artificial neural networks).
Publications
2023

5.

Exploring Partial Structural Disorder in Anhydrous Paraxanthine through Combined Experiment, Solid-State Computational Modelling, and Molecular Docking

Processes, 11 (9), 2023, ISSN: 2227-9717.

4.

Elucidating the Role of Noncovalent Interactions in Favipiravir, a Drug Active against Various Human RNA Viruses; a 1H-14N NQDR/Periodic DFT/QTAIM/RDS/3D Hirshfeld Surfaces Combined Study

Molecules, 28 (8), 2023, ISSN: 1420-3049.

3.

Synthesis and Crystal Structure of Adamantylated 4,5,6,7-tetrahalogeno-1H-benzimidazoles Novel Multi-Target Ligands (Potential CK2, M2 and SARS-CoV-2 Inhibitors). X-ray/DFT/QTAIM/Hirshfeld Surfaces/Molecular Docking Study

Molecules, 28 (1), pp. 147, 2023.

2022

2.

Features of synthesis of Y2Ti2O7 ceramics for the purpose of obtaining dispersion-strengthened steels

Acta Physica Polonica A, 142 (4), pp. 529, 2022.

2021

1.

Electron Microscopic Study of Interdiffusion in Equiatomic Fe-Ni Composite

Acta Physica Polonica A, 139 (1), pp. 62, 2021.